While at work tonight, I was chillin' on my break in the "breakroom" We were talking about how cold it gets in that store and I said "I wish I could roll up in here with one of Juicy Couture terry cloth hoodies...!"The girl that was in the breakroom with me was like "Juicy wat?" "Wat's that" So I realize not everyone is slave to fashion like moi, So I explain to her that the velour tracksuit did not originate at Rainbow but with a label called Juicy Couture. She seemed amazed. I'm glad I enlightened her with some fashion history. Hopefully I was right. But, she definitely knew what a tracksuit was:) I'll admit I likes me some Juicy...it's fun yet played out yet comfy.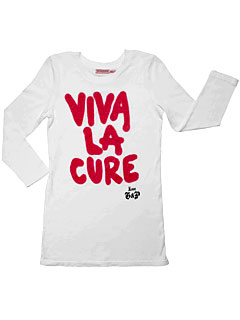 Any how, here's some of my favorite pieces of Juicy. I own hoodies,t-shirts,bag, makeup bag, perfume, two handbags and my favorite, jewelry. No pants though...they stop at size 14 and they're still too small. So what.:)
I have these earrings. I love love love heart shaped jewelry.
Got this bracelet like three years ago and it hasn't changed color. I have a Strawberry charm and charm that says"Queen of Couture" on it.I had a gumball machine charm and four leaf clover charm but I had to take them off...
I love this fragrance. But find it too heavy for the day. But it's a good Sunday- Go- Meeting scent. Think about it...when you go to church, doesn't seem like every women has on the strongest perfume they own?
Jamie
photos:
www.neimanmarcus.com
and
www.instyle.com