My Aunt BJ might jump me for this one. But her baby's mama was not fab in that dress.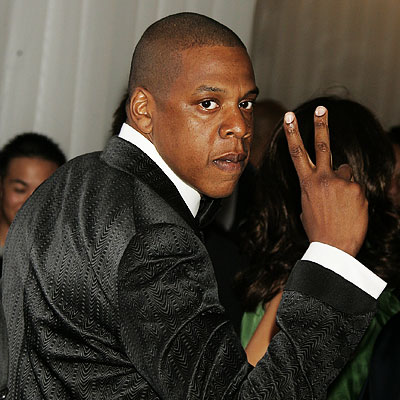 Did anybody hear Jigga-mang say he had a two floor closet? Wearing that brooch...
It was good to see Ye' in that piece...RIP Mama Soror Donda.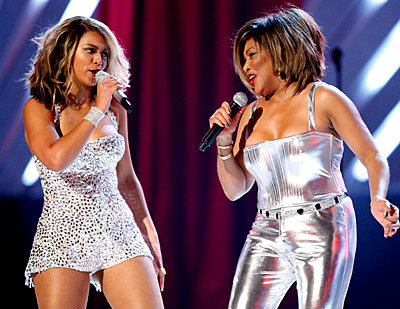 My LS Shannan texted me and said,"Did Bey step on Tina in that performance?" lol! Check out
www.realgossip101.blogspot.com
for the real deal.:)
She looked BORING. Sorry, Fashion kids. And her hair fell just as flat.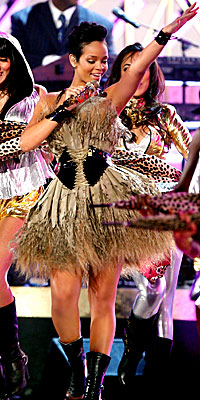 That performance with The Time. I think the song, Please Don't Stop the Music is very Cece Peniston-esque, love it!! I like her hair here.
photos:
www.realgossip101.blogspot.com
and
www.instyle.com