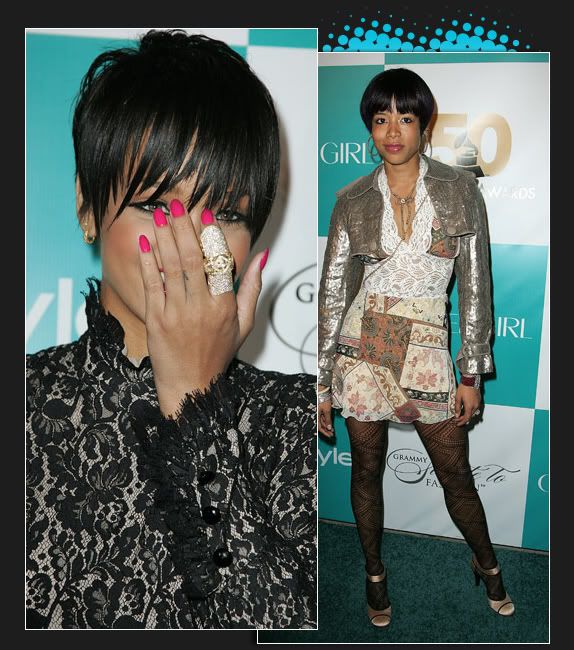 Guess What?
I got bronchitis. And would like to dedicate this post to my two sick ass kids who gave it me. Mommy loves you!!! Now when they get sick I go into "take care of them" mode, but when I get sick, I curl up in the bed under 4 blankets wondering what to take. Interesting, sometimes you forget how to take care of yourself when you get sick.
I stumbled on this photo of Rihanna and Kelis at some pre-Grammy thingy one of my fav blogs,
Crunk and Disorderly
. I almost coughed up a lung while reading it! Love that polish Rih- Rih but get that nape shaped up, boo. Take some notes from my fellow fashionista, Lauren AKA
Fashion Kitty
.
Now, I wonder what polish that is? Any suggestions?
Jamie
photo:
www.crunktasical.blogspot.com