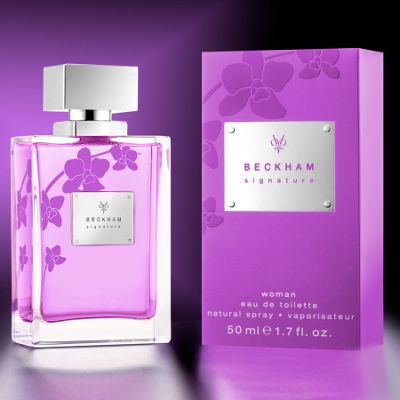 A perfume accord is a balanced blend of notes which lose their individual identity to create a completely new, unified odor impression…..( source: Now Smell This)
Beckham Signature for Her Notes:
Top: anise flower and candy apple accord
Middle: orchid, heliotrope, vanilla
Base: patchouli, amber, musk
Pros:
-Beautiful bottle. Classy, sexy, great, smooth silver accents
-The "candy apple accord" got me!! I had to do some research. And thanks to Now Smell This, I now know what it is. Love a new beauty term!
-a soft, warm, sweet scent. Perfect date night scent
Cons:
-Not very impressed. I wanted more from Beckham Signature.
-Follows in the footsteps of several scents out there with the amber base and floral top notes
Jamie's take:
Beckham Signature for Her didn't impress me, even though I like it. I have that nose that attracts warm florals. But, I like that it is a warm floral that's not overpowering or strong. It also doesn't 'bloom', meaning that it didn't change with my chemistry. Great date night scent for right behind the ears so when that guy leans in for a hug, he gets a whiffJ
***Thanks to the folks over at Coty for sending this press sample***