Disclosure: I was compensated for this post. All opinions are my own.
I like to describe my style as "Casual Luxe". I love casual pieces but bumped up in quality, look and style. Denim is definitely a staple in my wardrobe. I love more than jeans but denim pieces that mix and match around my whole wardrobe to commit to being "Casual Luxe". Here are some of my favorite pieces of denim and how I style them!!
White
Jeans
are such a great find when they fit great and stay bright! I usually wear white jeans in the summer with an airy neutral top such as black or gray paired with delicate jewelry or even statement earrings and bare neck. I have a great pair of gold thongs sandals that I love wear with my white jeans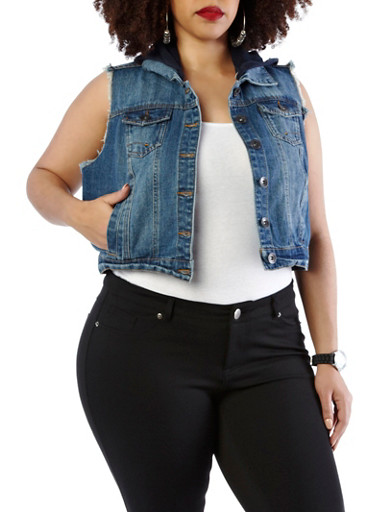 Denim vests are my favorite to cover my shoulders. I can be a bit conservative when showing skin. When I wear a maxi dress or a strapless top, I like throw on a denim vest to give me that coverage.
I wear
skinny jeans
with flip flops and tank top to make them look extra laid back. When turning the look over to the night, just add a pair of heels!
Boot cut jeans
will always be my favorite cut because they play to my curves perfectly. I normally save these types of jeans for the fall and winter because they look better with boots in my opinion. I still have a pair of my very first boot cut jeans from NY & Company when it was known as Lerner.
I've been wearing cut off shorts for the last three years. That's big for me, because I used to never, NEVER wear shorts. But I found myself tight on funds and needing some summer clothes and I had jeans that were too long to wear. I just kindly cut them into a "mature" cut off. "Mature" as in, right above the knee, no rips or tears and no bottoms hanging out!
As far as where I shop for these pieces, well you know me, EVERYWHERE!!! Department stores where I might catch a deal on designer denim like True Religion, thrift stores, Target, Old Navy, Online and Consignment. An open mind will get you a lot of choices!!
What are some of your favorite pieces of denim? Let me know in the comments!!