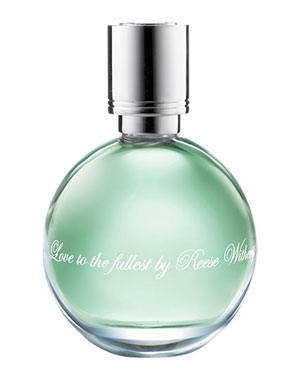 Love To The Fullest by Reese Witherspoon for Avon
Avon introduces a new perfume trio signed by the famous actress, named Expressions. Expressions collection celebrates life, laughter and love and all the happy moments with the fragrances Live Without Regrets, Laugh Often and Love to the Fullest.
Love to the Fullest is the scent of sensual and seductive women of an intoxicating oriental - floral compositions. The fragrance combines sparkling top notes of juicy black cherries with velvety floral notes of peony and evening primrose and the warmth of amber, cashmere and sandstone.
Available as Eau de Toilette in bottles of 50 ml.
Expressions by Reese Witherspoon: Love to the Fullest was launched in 2011.
I received a sample of
Love To The Fullest
when I was at my local Avon store...and fell completely in love with it! I went back the next day to get a full bottle. I love the warm notes of amber and sandstone that dry powdery to my skin. Its a bit strong, almost meant of nighttime wear but I've been wearing it in this trifling heat, it just blooms very sensual on me!
The retail price of
Love To The Fullest
in $25 ( crazy cheap, Avon, I'm back! lol!) but I was able to pick up the Mother's Day gift set above for $30. :)