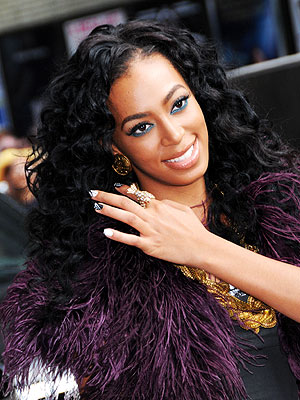 Hi cuzins!!
The inspiration for this mani comes from the the non-conformist herself Solange Knowles and her nails. She always has something very corner-nails-spot going on...Thought I'd give it a whirl...
Rimmel Milk Chocolate and O.P.I. mini in ?.
Why ?? lol! Well, I got the O.P.I. as an extra in a swap and you nailies know how their minis never have the name on it. I took it outside to get a good look at the color and it seems to be just black in color....