Hey Everyone!!
Whilst pinning on my beloved Pinterest, I came across these earrings,
Anthopologie Pearl Backed Studs
. I love the look of the trendy pearl back earring, so clicked on the link and found out that these earrings run $44.00. I'm not shocked at the price, it's Anthropologie, sis.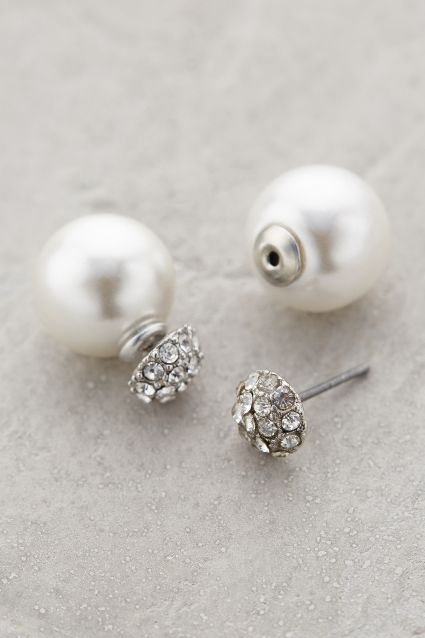 Later on, I stopped into my favorite BSS( independently owned Beauty Supply Store) in Spartanburg and spotted a dupe of those same earrings!! For ONE DOLLAR! $1! They are not exact but seriously close. I grabbed up this pair and several other colored pearl pair in this style.
That's the thing about expensive jewelry/costume jewelry, if you know the trends, what certain stores carry in styles( ex: JCrew statement necklaces, Anthropologie-esque jewelry), these pieces can be found in a similar styles in less expensive stores and sites.
The real shade is....most of it comes from the same distributor oversees, the mark up is just different. I can't tell you how many times I've seen Charming Charlie $10 earrings in the BSS for a $1 or Target sell a $29.99 statement necklace and a similar necklace is WalMart for $10.
Get to checking your BSS( Beauty Supply Stores, independently owned) in your "neighborhood" or "Da Hood" for these earrings!! Also, I saw alot of similar styles of this earring on www.shopmissa.com. Click
HERE
to see the styles!